By Shawn Stewart
Here's the Player Props for the Broncos vs Chargers on Monday Night Football on SuperDraft
Russell Wilson over 16.5 rushing yards
In the past three games, Wilson has rushed for 17, 29, and 22 yards. Look for Wilson to do everything he can to get back on track, and that should include some scrambling.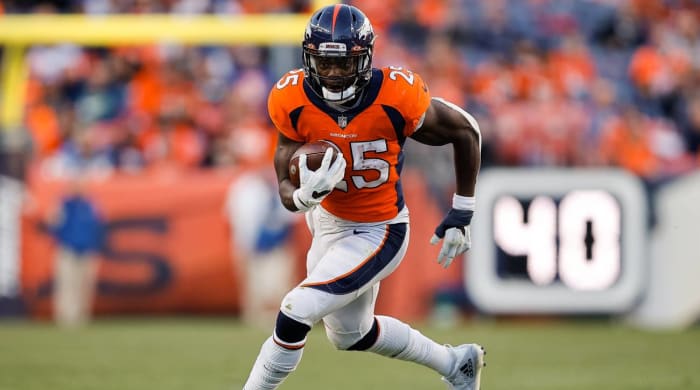 Austin Ekeler over 60.5 rushing yards
Ekeler has only exceeded this rushing prop in one game so far this year I look for him to do it on Monday Night. Ekeler will be used plenty in the passing game and also for goal-line carries while Joshua Kelley will get some work in the ground game, potentially limiting the opportunities for Ekeler – if the Chargers keep the lead in this game the way they are expected to, game script should see Ekeler get to 61 on the ground. The Broncos Defense have allowed 112 rushing yards per game this season.
Courtland Sutton over 67.5 receiving yards
Sutton will face a Chargers defense that has allowed an average of 238 passing yards per game. The Broncos are more than likely be playing from behind, don't be surprised to see Russell Wilson to throw a deep ball or two Sutton's way. Sutton leads the Broncos with 49 targets and 29 catches for an average of 83.4 yards per game
Mike Williams more than 69.5 rushing yards
Williams has had 100-plus yards in three of five games this season. With Keenan Allen (hamstring, doubtful) likely out once again, Williams is Justin Herbert's go-to receiver and his high target totals and yardage outputs reflect as much. Williams is coming off his best game of the season against Cleveland (10 receptions for 134 yards).
Justin Herbert more than 262.2 passing yards
The Denver Broncos tops in the NFL in yards allowed through the air per game (176.6). As for the Chargers they have been among the most pass-heavy teams in football, and bettors should expect this squad to stick to its strength.
The Chargers are second in the NFL at 291.2 passing yards per game — with Herbert accumulating the vast majority. Only Josh Allen and the Buffalo Bills have moved the ball through the air more effectively than the Chargers through five weeks (324 yards per game).
Part of the reason L.A. is found so high up on the passing charts is dedication, as the Chargers have attempted exactly 40 passes per tilt En route to a 3-2 record.
If you are unable to play Player Props on SuperDraft depending on the state that you live at, you can download the free-to-play SuperDraft Sportsbook you can download it on your Apple or Android devices.
Shawn Stewart is the Founder & CEO of Sports 4 America; Shawn Stewart also hosts The S & P Sports Show and also Play-By-Play announcer for the Detroit Hustle of The Basketball League, you can follow him on Twitter @S4AStewart